Well, that sounds easy, right? You're correct, it doesn't. And it isn't. But it IS possible, and there are key success factors to establish up-front that, while not foolproof or guaranteed by any stretch, can help you to be successful in this venture. In this short missive I'll attempt to outline some of the core steps and high-level considerations necessary to turn a blank slate into a living, thriving marketing machine that can drive success for mid-sized Pharma/Bio/Healthcare entities, often at a crucial juncture in their corporate lifecycle. 
Our healthcare agency, Motionstrand, has implemented many digital platforms that weave together advanced, industry-standard platforms and services, and we've done it quickly. For example, last year we partnered up with Greenwich Biosciences leading up to the launch of their groundbreaking product EPIDIOLEX®. We helped them launch 14 web properties over the course of 9 months, working closely with their stakeholders to manage a broad team of 3rd party vendors, agencies of record, and internal stakeholders.
While I won't go into this topic with the granularity it deserves, my intention here is to outline a broad framework towards success, particularly as it pertains to getting your digital landscape off the ground. There are a lot more complexities beyond the scope of this writing that need to be documented and managed if you're going to get off to the kind of start that will empower your sales & marketing teams, while avoiding some common pitfalls.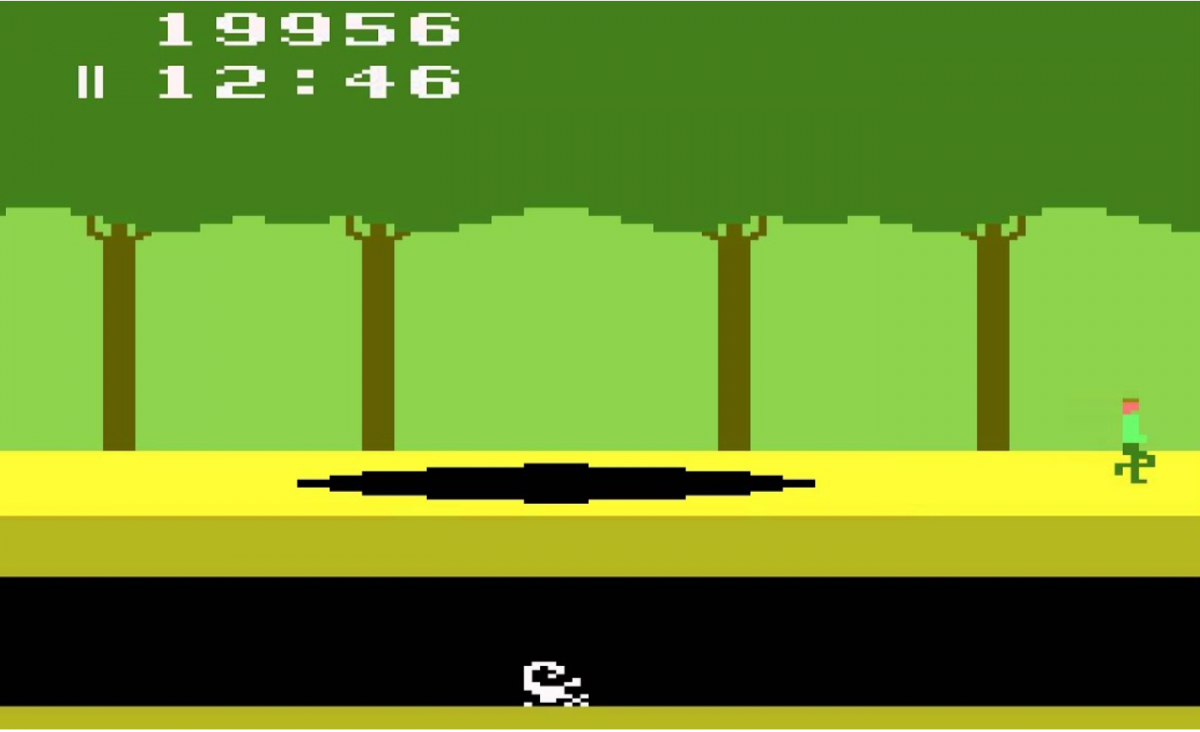 ---
Creating a High-level Success Roadmap is a Priority
First, you'll need to chart a general course of action. As mentioned above, there is no shortage of information out there, but generally you will want to separate yourself from the noise and do a clear, siloed evaluation of the major milestones you are seeking to chart towards. It's important for you to take ownership of the success of your venture up front, even as you work to identify strong partnerships, consultants, and vendors that you'll need in your corner as you get started. There are going to be some pieces of vital, preliminary information that only you will be able to provide, and that info will be critical to visibility, alignment, and success across the initiatives you've laid out. Driving clear accountability for initiative owners on your team is an absolute must. 
By checking off on the following activities, you'll be able to establish some initial success metrics and chart a clear course for yourself and your organization:
Assess Your Budget
Is your organization one that is willing to invest heavily upfront, or are there financial considerations present that are working to limit you, while still demanding that processes, frameworks, and systems be in place for future rapid or sustained growth? To put it more simply, what kind of budget are you working with? It will be important that your roadmap matches the systems available to you and reflects your financial limitations and/or expectations as to what your Digital Landscape will look like from Day 1. In this case it will make it even more important that a flexible, scalable, and adaptive framework is in place from the outset of your venture.
Set Clear, Measurable Goals
While your overall goal / challenge will likely be "How do I merge sales and marketing business intelligence?", there are other priorities that are inextricably linked to this goal that you'd do well to document before proceeding too far. These goals will feed and enable clear reporting as your enterprise moves past preliminary launch phase and into uncharted territory. They are the waypoints that will keep you aligned with your higher vision, even when that vision is under threat of obscurity. It will also be expected that the goals you put forward will need to marry cleanly to sales objectives, so you'll want to make sure that you can tie a reasonable projected and/or actual ROI to both your short and long term objectives.
Identify & Retain Key Partnerships
This is a very important step, and one that to a large degree will be either informed or dictated by your budget. The first, and arguably the most important, partnership that you'll want to establish is with your digital agency and consultancy. This agency will have the experience, relationships, and general know-how that will be crucial to short term execution and long-term scalable processes and platforms. We have found that being face to face is invaluable. Additionally, we at Motionstrand have had great success in forming long-term partnerships. This can be rare in the agency and health science marketing sphere in my experience. 
Part of this is due in part, to our rapid response times and ability to problem solve proactively for our partners. You may have issues with certain agencies, but this is to be expected. If possible, look for a single, solid and dependable partner who can be part of your plan from Day 1. This will give you a lot of legacy context that can be transferred by systematizing the management of all 3rd-Party vendors and agencies through your primary partner agency. It will also allow you to pursue a Lean Agency* strategy
Achieving The Proper Level Of Documentation: Navigating FSDs, BRDs, & SOPs
Functional Specification Documents, Build Requirement Documents, and Standard Operating Procedures: these all mean very different things to different people. The nomenclature for these can vary from org to org. The basic and essential idea here is to establish a technical blueprint that will serve as your guide through the Core Systems setup for your digital ecosystem, as well center around visibility and auditability.
Development Standards & Agency / Vendor RACIs
These are the final go-to documents that yes, are important enough to call out from the FSDs etc. listed in the previous category. With multiple partners and vendors it will be critical to establish a clear set of roles and responsibilities for everyone involved. This will give all players clarity and allow for a more agile overall approach to development, which will be key to a 3-month executional timeline.
Creative & Paid Media Considerations
Our agency (Motionstrand) is equipped for full coverage across creative and content development needs, but this is not always the case with a digital agency. If you opt to work with a more limited, digital-only group, make sure you've also carefully vetted a separate group that will help you line up the creative messaging continuum, campaigns and visuals, photo shoots etc. While messaging and associated messaging matrices are a key component to successful brand communication, they're really just a very important tip of the iceberg. Media vendors can be amazing partners, but it will be up to you and your team to properly identify the correct channels for your business to pursue.
Cross-functional Team Integration
There will be challenges along the way, probably many of the points listed above will have multiple challenges layered within each of them. Possibly the biggest, and most ambiguous, challenge that you will face is aligning the organization and colleagues around your shared goal. I have long believed that the siloed nature of many Product Marketing teams can be extremely counterproductive to overall brand success.
---
Core Systems Setup; a Focus on Connectivity  
Preferred HIPAA-compliant, Secure Hosting
The content management system (CMS) marketplace is dominated by Wordpress, and there are many other platforms to choose from in this space.  We have worked extensively with all major platforms, and as a result of that experience have boiled it down to two high-level components that are the most vital to launching a thriving Pharma-specific Digital Landscape. These are: Security & Scalability. 
Depending on the specific needs for deployment, our preference here generally ladders back to a Drupal deployment on Managed Hosting. Our preference here is Acquia, hands-down. We have been working with the Acquia Team well before they were the industry-standard, global powerhouse they are today. There is no other service that we'd recommend more highly for secure, compliant, blazingly fast managed hosting for Drupal. If you need a slightly more pocketbook-friendly solution, or one that's less tuned for Drupal, there are other options out there (like Pantheon), though Acquia leaves the rest somewhat flagging by comparison. In addition to all of the great salient features above, they have so many amazing bolt-ons and additional services, it gives you a huge array of options once you move past Q1 and into the future.
SalesForce Marketing Cloud, MDM, & CRM
Establishing the industry standard in CRM is a great plus to be able to establish at the core of your marketing machine. There is so much you can do with SFMC that provides you with ultimate flexibility, ownership, and compliance. With that said, it's not going to solve all of your problems. You will need to make sure you're covered with your licensing for SalesForce CRM (or similar), and MDM (Master Data Management). There are obviously a slew of options available in this category. If you don't have an initial budget that will support SFMC, it's worth a quick audit with your implementation partner to determine the right course of action here. Marketing Cloud is great, but it's vitally important to note that it is not a CRM. Data storage and scalability in with regard to data extensions, subscriber keys, opt-in language and journeys are all key to dig into up front so that you have a full understanding of what services are offered at specific subscription levels.
Reporting, ROI, Analysis, & Pullthrough
A few of the core considerations that we like to keep top of mind are as follows:
HIPAA Compliance: Making sure that your data is safe with cloud-based storage and data warehouse and 
SalesForce Marketing cloud Integrations and Data Extensions. 
ScoringModel, True CLM: You'll need a strong, well-considered attribution model to launch your campaign. This isn't as hard as it sounds, and there are a lot of great resources out there for reference. Overall it's good to stay simple where possible, yet have your workflows and mechanisms completely mapped out before starting this process.
Targeting, Testing, & Personalization
Platforms and output, data studio versus Tableau
KPIs & Metrics: You have to put your foot down early on as far as what defines and exemplifies 'success' for your organization/purpose. Keep this consistent where possible to paint a solid picture over time.
Reporting accurately with succinct, actionable insights is key to being able to tell a successful story based on data. As importantly, how do you get this information to the field? We have found a great solution in creating and implementing training assets and programs with audiences ranging from global sales teams, to domestic regional business teams and managers. 
Pitfalls & Challenges
There's not enough time or space here to go into the myriad issues that you may be facing, including but not limited to: 
Internal buy-in: Finding and nurturing internal alignment around your venture will be a key for your success. You can start small here, but don't ignore the value of fellow champions.
Digital Sophistication and/or acceptance: recognizing digital for what it is AND what it isn't. It's hard to make waves if everyone around you is pretending they're in the middle of a desert.
Compliance challenges and opportunities: MLR/LMR/JRC processes are rigorous by their very nature, and need to be so. With that said, careful navigation and solid preparation, combined with fresh thinking and ideas, can yield truly groundbreaking and effective results in an industry that is not necessarily known for its trendsetting. This is particularly crucial around timing as Medical Regulatory & Legal issues are the biggest threat to your timeline.
---
In summary, this is a complex undertaking, but with the right team you can bend these forces to your will by: 
Planning intensively up front, 
Find brilliant partners (here's where Motionstrand comes in), and 
Don't let the perfect get in the way of the good; there will be time for optimization.
We have been a key, long-term partner for Pharma, Biotech, & Healthcare Brand/Product Teams that are looking to launch big brands and sustain market share. Click here to get in touch so that we can design and build great things together.