THE CLIENT
Avanir Pharmaceuticals is driven to make a difference through their research and development of treatments for central nervous system (CNS) conditions.
 
Improving the lives of patients, caregivers, and healthcare providers is no small task, but Avanir Pharmaceuticals has made it their mission. They are dedicated to developing cutting-edge treatments for central nervous system disorders, conditions that can be complex and complicated. Motionstrand began working with Avanir in 2011, and we've been their Digital Agency on Record since 2012. In 2016, Motionstrand collaborated with Avanir and several agencies to create a new website that elevated Avanir's brand and online presence.
THE WORK
Motionstrand served as the lead consultant for avanir.com's UX and site strategy. We worked together with several agencies to create a website that was both beautiful and functional.
 
Building a new website for Avanir was truly a team effort. Multiple agencies came together to achieve a common goal: crafting a digital space that effectively communicates Avanir's advancements in the pharma industry, as well as their dedication and compassion. Motionstrand led two essential phases of this process, site strategy and development. We collaborated with Avanir's key department heads to determine site functionality and user flows. Then, our team of developers brought that strategy to life with a completely custom website.
Solving the Mysteries of the Brain
Addressing Unmet Needs
Avanir's Focus
By concentrating solely on CNS disorders, Avanir has a focused expertise that sets them apart from other pharmaceutical companies. This dedication and passion are the driving force behind Avanir's cutting-edge research and ever-expanding pipeline.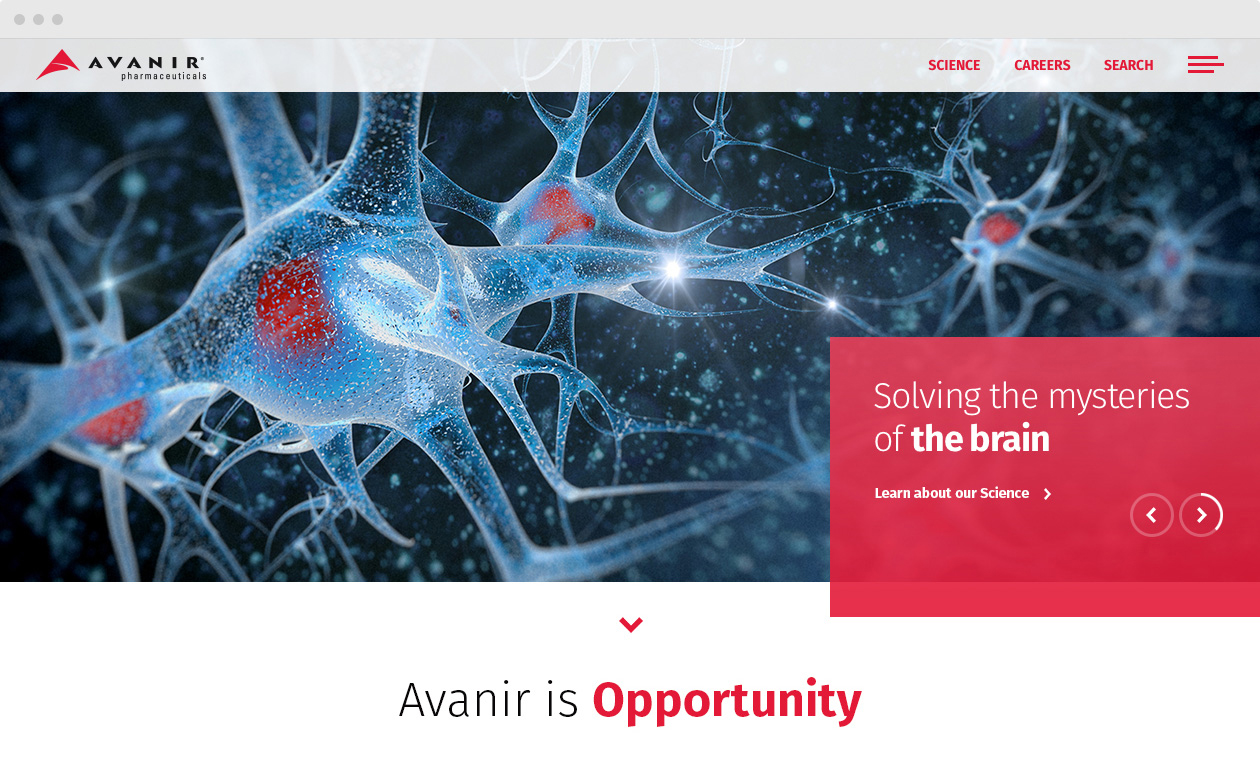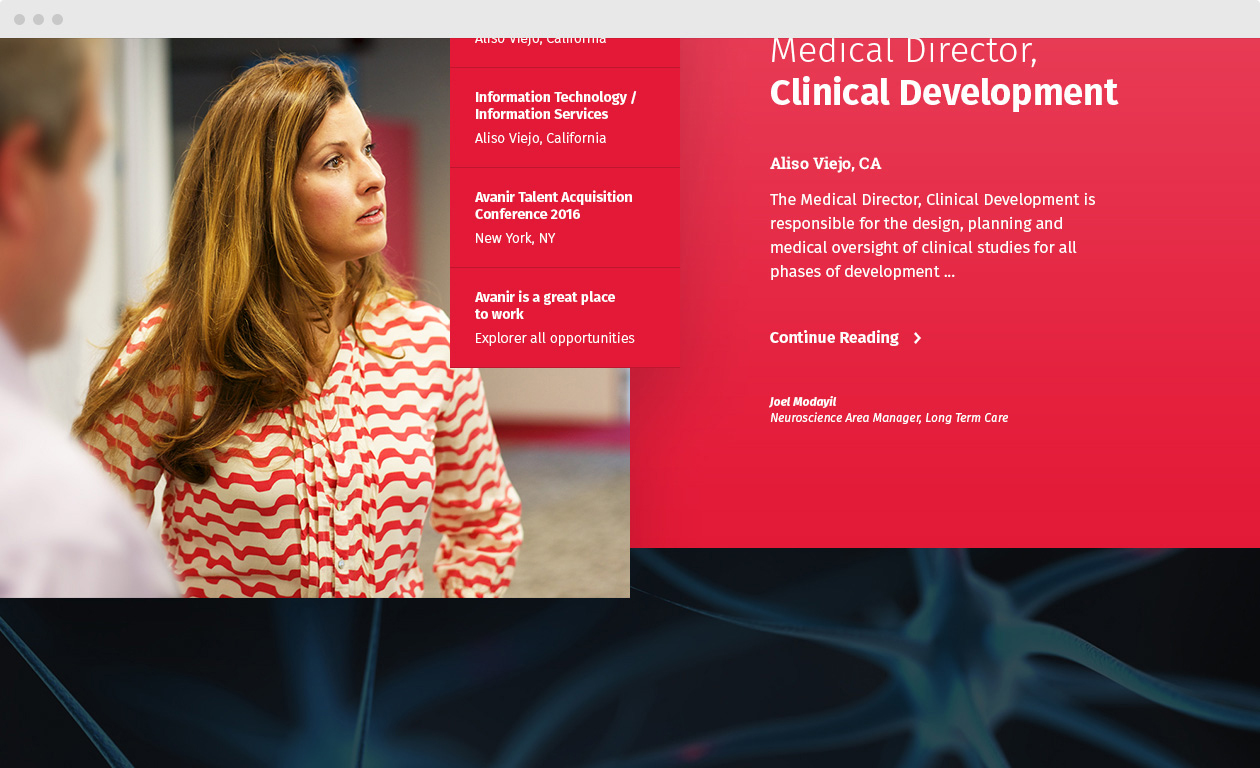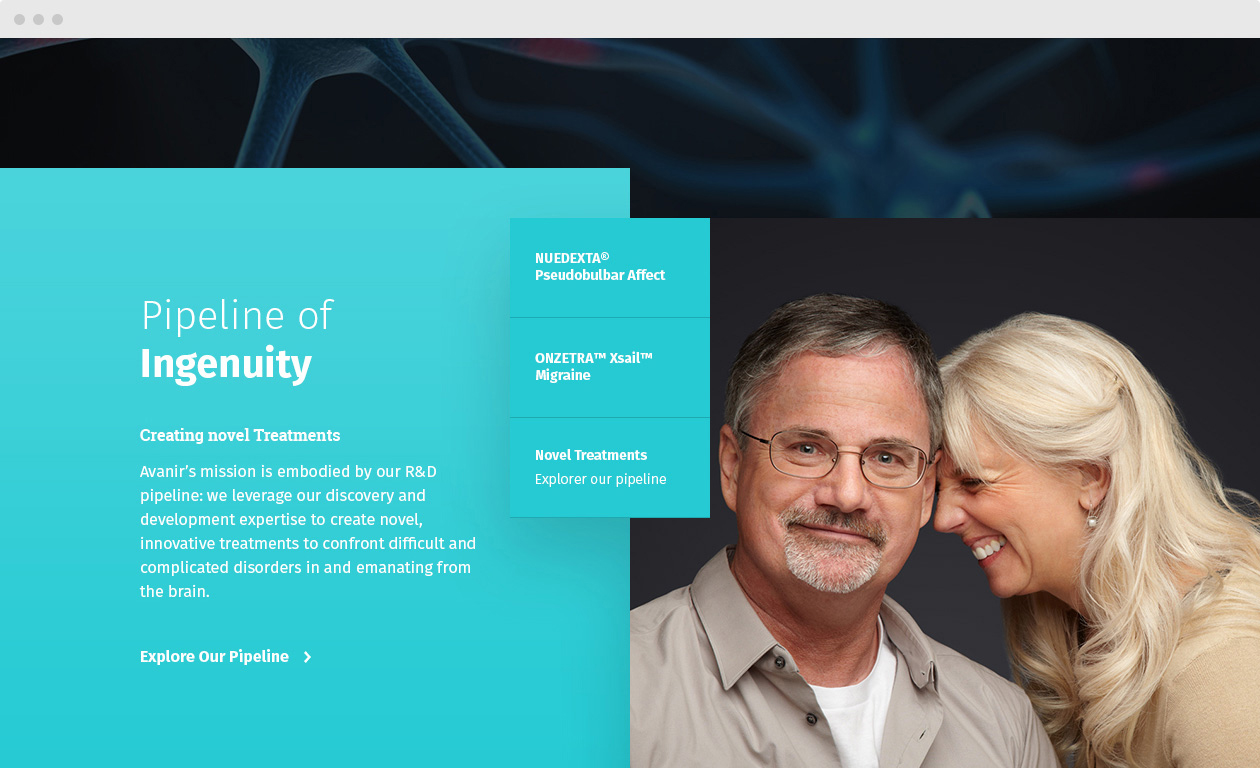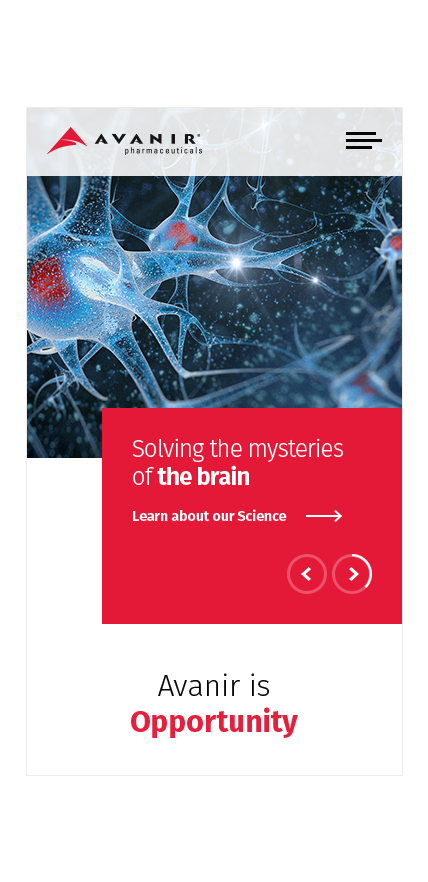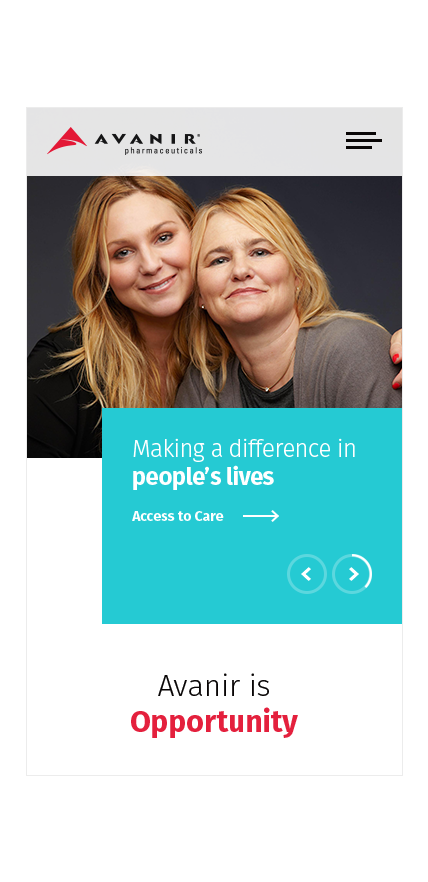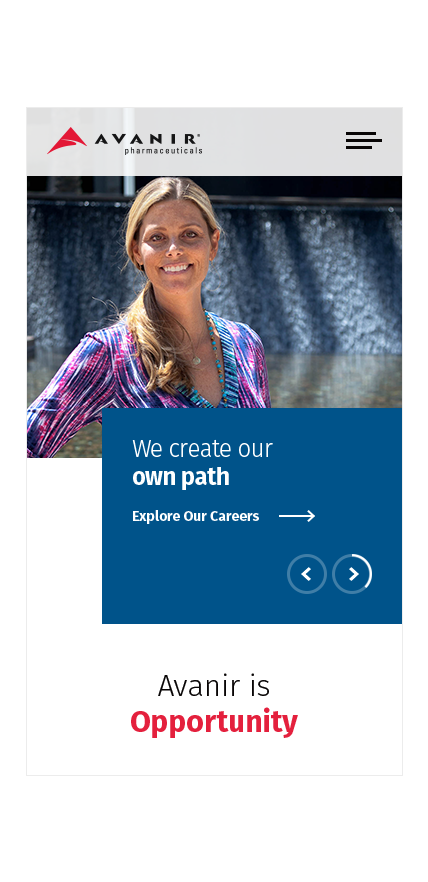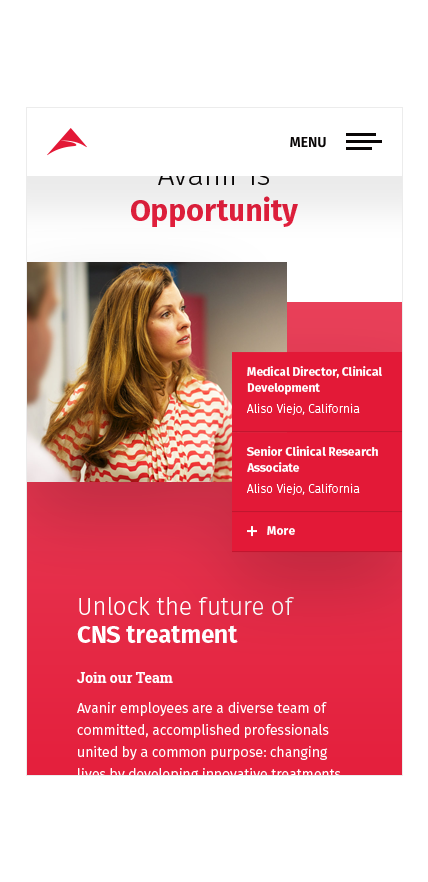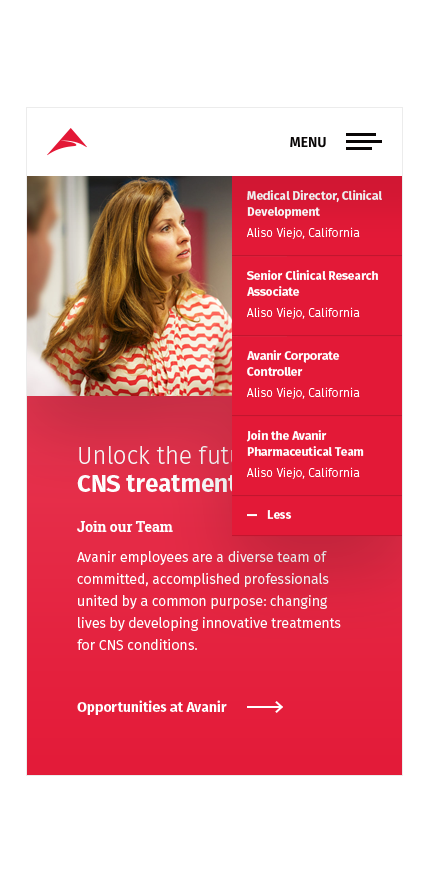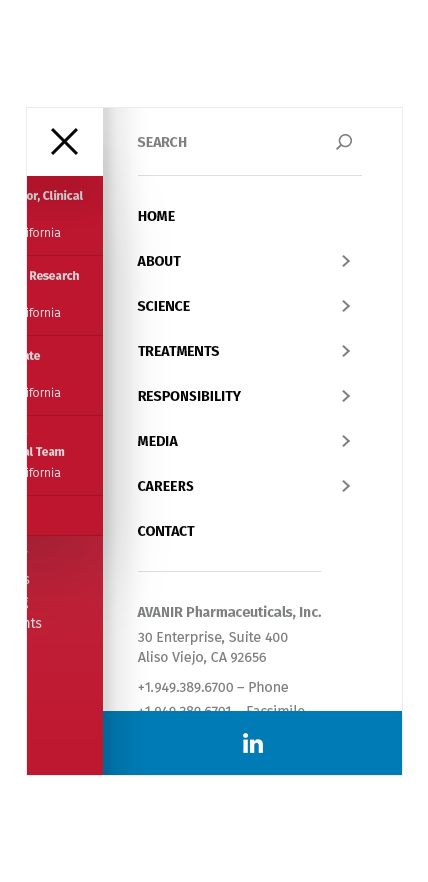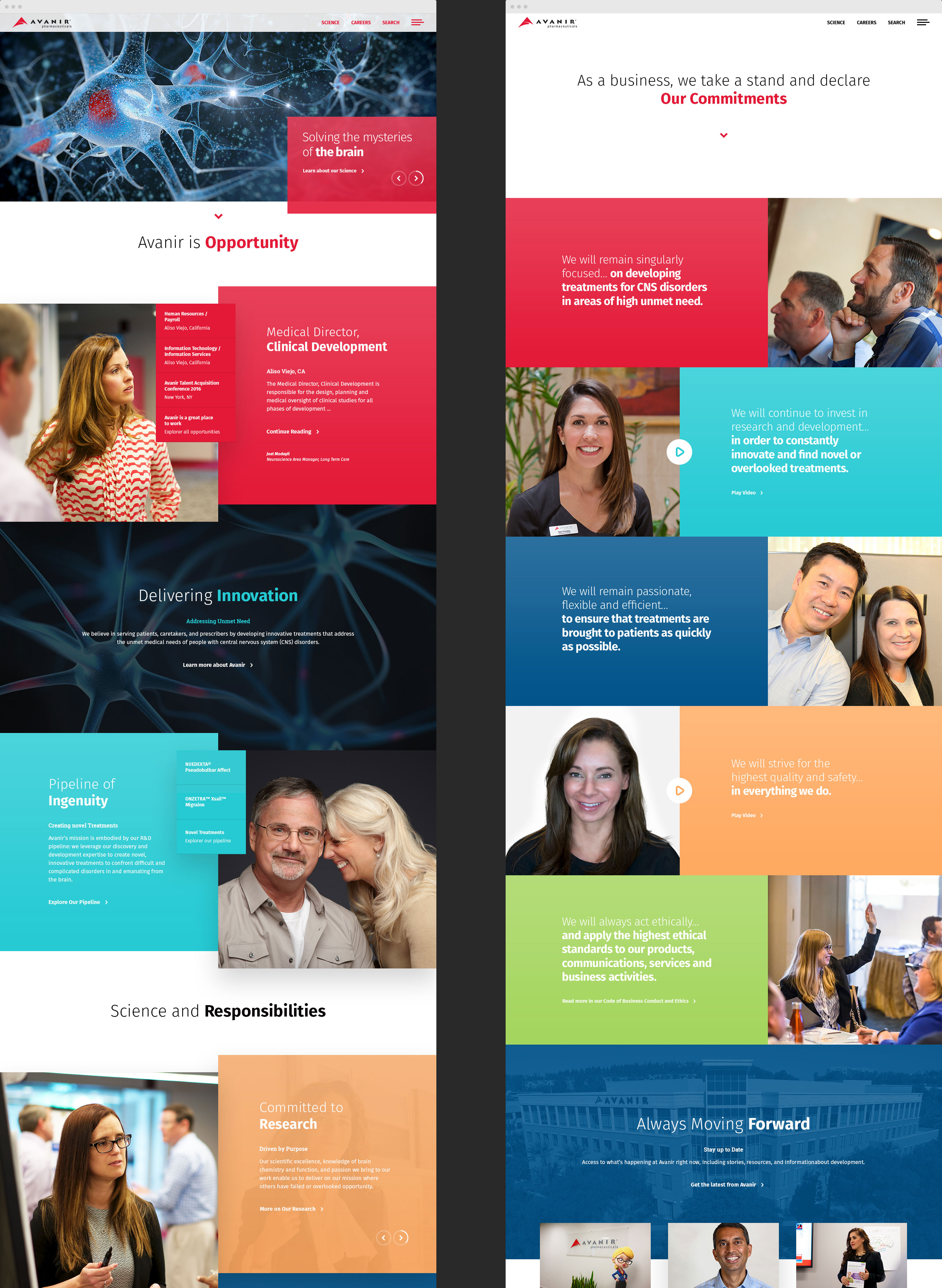 LOVE OUR WORK?
Let's Make Something Great Together...
CONTACT US